THE JORDAN YEARS AND HILLDALE PARK
Mae Jordan was born in 1868 in San Francisco to James C. Sellers and Caroline Dresser. She was twice-widowed and had a son by her first husband. She was left a sizable estate by her second husband. She married John Austin Jordan, who was also twice-widowed, in Washington, D.C. in 1921. He was born in Buffalo, New York in 1858 and pursued a varied career—telegraph operator, shipping clerk, court clerk, newspaper reporter—before coming to San Francisco with his second wife around 1908. Jordan was employed as a civil engineer and general manager by Healy Tibbitts, a construction firm heavily involved in the rebuilding of San Francisco after the 1906 earthquake.
After the outbreak of World War I, Jordan became interested in aviation and was involved with attempts to gain government contracts to manufacture airplanes at Andermat Aeroplane in Sunnyvale and Liberty Iron Works in Sacramento. With this background in engineering and aviation, Jordan secured a position in 1918 with the U.S. Air Mail Service sponsored by the U.S. Post Office Department. The Post Office had recognized the potential of the airplane to carry mail, and Congress appropriated money to establish routes. The U.S. Air Mail Service began regularly scheduled service in May 1918 between New York and Washington. Jordan, as chief of construction, was responsible for locating airfields in communities across the country. He also became the superintendent of the western division of the Air Mail Service. In early 1921, Jordan was criticized for being a "rigid and difficult manager" and was accused of incompetence by a number of the pilots in the Air Mail Service. After an inquiry into the complaints, Jordan resigned in May 1921, thus ending his short career with the U.S. Air Mail Service which continued on until 1927 when commercial carriers took over.
John and Mae Jordan retired to Marin County where Mae's parents had resided. After purchasing the San Anselmo property in 1924, they remodeled the home and named their estate Carolina Farm after Mae's mother Caroline Sellers who had died a few years earlier. Family members addressed their letters to Caroline Farm, but all newspaper accounts refer to it as Carolina Farm (or Farms). It was picturesque with a white wood frame house and two acres of sweet peas and other flowers. Gardener Agustino Firpo lived on the premises, and the Jordans purchased the little-used town jail for $5.00 and moved it to Carolina Farm for use as a shed. In 1933, the apple trees and blackberry vines produced a huge crop, and town residents were invited to bring buckets and do their own picking. The interior of the house was richly furnished with antiques, many of which the Jordans purchased while traveling in Europe.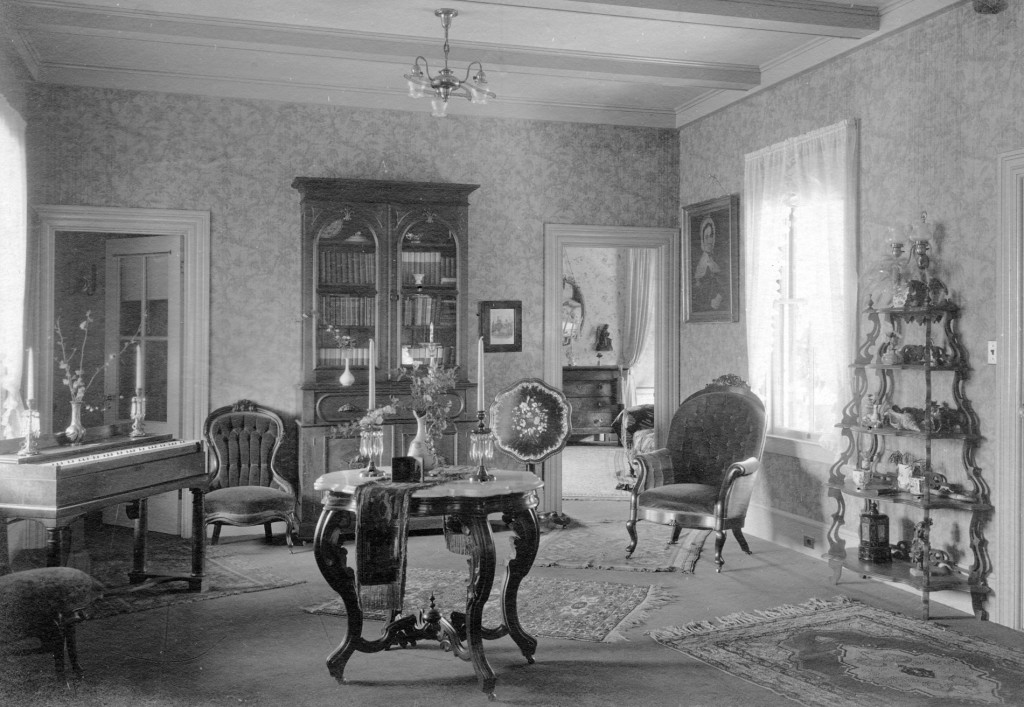 The Jordans entertained frequently and became involved in community activities. Mae hosted luncheons and garden and card parties; John was active in Rotary and Masonic organizations and headed up the Town's community Christmas tree committee. In 1926, he ran unsuccessfully for town council. He ran again successfully in 1930 on a platform of "Let's Put a Brake on Taxation" and served a four year term. He lost his last bid in 1934.
John A. Jordan was known as Colonel Jordan, a title that must have been an honorary one as he did not serve in the military. The Colonel frequently gave talks on aviation to local groups in which he told of his career with the U.S. Air Mail Service and liked to refer to himself as the "Daddy of the Air Mail Service." This seems to have been an exaggeration on his part as he is only mentioned briefly in passing in the history of the U.S. Air Mail Service and others are credited with being the "Father of Air Mail."

HILLDALE PARK
When John and Mae Jordan died, in 1944 and 1945 respectively, Carolina Farm was sold for $25,000 to San Anselmo real estate developers James and David Leach. Leach Realty also purchased 49 acres of the Forbes tract. The front 1.35 acres of Carolina Farm were rezoned from residential to commercial  property in 1945. Maps were drawn for the remainder plus the Forbes land for the new subdivision Hilldale Park, the "last large open space close to downtown San Anselmo."  Two streets, Jordan and Carolina, were named after the former residents and their home. Unit One of Hilldale Park, lots fronting Hilldale, Carolina, Longview and Jordan up to Cottage, opened in 1947 "with wide lots on broad streets" selling on terms from $1,250 and up. Unit Two, Jordan and Southview Terrace, opened in 1949. A lot and home could be purchased for $16,500.
Leach Realty leased the Jordan home for a few years, but by the early 1950s it was demolished. On the Red Hill/Forbes corner, Ludwig Schwalbe remodeled his Redhill Liquors in 1954 to have Marin's first drive-in liquor store where you could "Honk for Service." Leach Realty and Schwalbe both sold out in September 1958 in a deal that brought Bernard and Joseph Saccone's United Markets to San Anselmo.
Wouldn't old Uncle Bill Patten be surprised to see the crowded parking lot and busy store where his roses once grew?